Walaupun pada waktu ini sepatutnya sedang kelam-kabut menyiapkan assignment undang-undang pengangkutan dan segala haram jadah tentang kertas projek namun masih lagi malas, masih lagi sibuk bergelumang dengan dunia internet yang sangat melalaikan. Kawan-kawan semua sedang berkobar-kobar menyiapkan nota dan berusaha untuk mencapai keputusan cemerlang, saya seperti biasa masih sibuk dihujung kelas beriang ria aidilfitri merenung setiap pelusuk kelas konon-konon nak cari inspirasi.
"Kepala kau berjambul tiga rizal"
Orang kata hari isninlah hari paling sibuk, tipulah, sebab hari ni sempat jalan-jalan waktu kelas, naik bus berhimpit-himpit, benci. OK sekarang nak berkongsi kasih sayang sesama rakan, tak faham satu benda, setiap kali naik bus, dahlah dah dok glam glam dari pukul enam pagi nak pergi kelas, lepas tu bila dah park kereta kecil ku berbunyi terus tunggu bus, tengok-tengok bas separa penuh lalu duduklah saya di tempat duduk dibarisan kedua terakhir, dicapainya MP3 lalu dipasang dengan volum separa maksima dendangan lagu the shin bertajuk new slang. Biasalah bila dah dengar lagu favourite, terus mata sibuk menjengah luar tingkap, manalah tau Megan Fox melambai ke, Selena Gomez menari zapin ke, mata khusyuk memandang kesemua arah, lepas tu bila toleh kedalam bas, tengok bas dah penuh, berhimpit-himpit adik-adik dan abang-abang macam sardin, yang peliknya kerusi kosong sebelah kita tak ada siapa nak duduk.
Eh, kau jijik, kau bearoma ketiak, dahlah muka sememeh,lepas tu berbau longkang, eh kau najislah.
Bengang, busuk sangat ke kita, rasanya bila siap-siap pagi tadi satu gelen perfume kita spray, lepas tu minah-minah yang kat depan semua dok tenung seksa kita, mesti dalam hati diorang cakap,
"Confirm mamat ni bela jembalang, tak pung (bagi yang berasal dari terengganu) jerangkung, kau tengok muka dia, memang sememeh, confirm mamat tu bela jerangkung, tulah pasal kerusi sebelah tu dia tak bagi duduk, sebab mak aku kata, penunggu zaman sekarang ni memang dah easy pack, boleh dibawa kemana. ISH! bencilah tengok dia, PEMBELA JEMBALANG"
Mntang-mentanglah dia macam kena sawan fesyen, terus je penunggu dia bentuk pokok pakai suit.
Tak suka, pleaselah, kalau kawan-kawan naik sebas ngan kita, duduklah sebelah kita, kita tak makan orang, kita makan low fat lasagna je.
Sempat juga ke Library hari ini, tujuan utama nak cari bahan untuk project paper, kelangitlah rizal kalau nak fokus sangat, terus ke rak entertainment dan food, cari setinggi gunung buku masakan, especially dessert, terus plan nak try buat meringue ngan creme hazelnut nutella, lepas tu apa kebenda lagi makanan-makanan mat salleh. Meleleh air liur wa cakap sama lu. Dalam lambakan buku itu, terjumpalah buku-buku tentang fesyen demand in the world, lantas diselak tenung lalu ternampaklah gambar-gambar tahun 1930an dan sebagainya. Terus terinspired.
Seluar katak dengan tali pinggang putih. Sebab muka begini dibenarkan, kalau jumpa lelaki-lelaki yang pakai tali pinggang putih dengan seluar slack hitam, terus rasa nak terjah dan cakap "Ya saya tahu itu pinggang awak, tak perlu nak highlight sangat, geli I"




Biar peluh-peluh, basah ketiak yang penting berfesyen sakan.


Biar tengah perang, bunyi bom dimana mana, posing kasi kacak ya bang.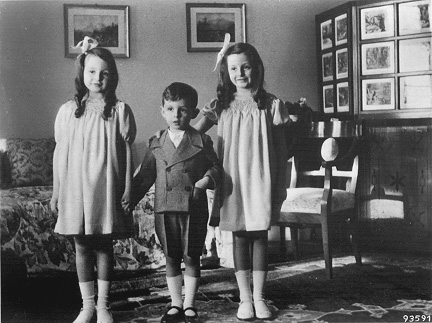 Comel sangat, rasa macam nak kakikan je.
Walaupun semua nampak batak dengan stering traktor, namun sangat bersahaja.
Marlon Brando. Terangsang bye.