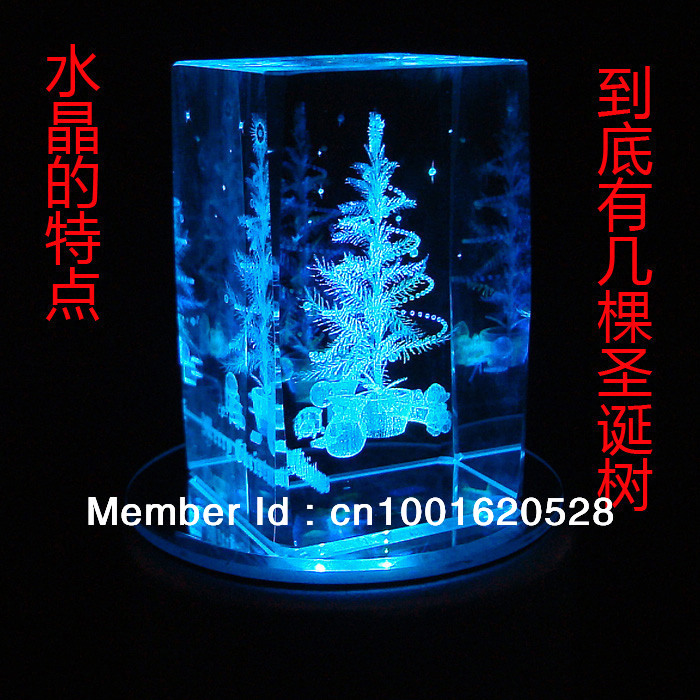 A new and innovative style of modelling, 3D engraving is increasing in popularity and becoming more specialised. The beauty of the models is developed by the skill of experienced engravers who are also gifted artists and sculptures. These specialised companies are founders of this modern art and therefore have great experience in dealing with the issues involved in crystal engraving. They are also very well placed to give advice and recommendations depending on a client's needs and preferences. They pride themselves on their artistic merits and their technological expertise guarantees quality.
Many fine examples of this kind of work can be found in exhibitions throughout Europe and America. The uniqueness of 3D engraving can also make a personal gift very special whether it is for a wedding, anniversary or birthday.
The Process
The basic process involved in 3D engraving requires that the client provides a 2D image, which is then transformed into a 3D model ready to be engraved by the client. The image must be of high resolution so that the model can be as accurate as possible. As you would expect when turning a 2D image into a 3D model, the more visual information the better. Craftsmen can work from a single image but if they are provided with further images taken at different angles and showing various profiles they are able to get a clearer idea of what they are creating. While more than one image is preferred bear in mind that many experienced craftsmen can create a 3D model from a simple painting or sketch.
Images are best suited to being engraved on the medium of crystal or glass, which is perfect because of its resilience to cracking and its aesthetic appeal. It is a classic material that will stand the test of time and make the 3D engraving something to treasure.
The possibilities of 3D engraving are endless and the market is growing. Artists working in the industry therefore have to make it a priority to increase their knowledge of engraving techniques and potential issues and quirks involved in the skill. This is an holistic process, and by understanding the engraving side they can produce models of the highest quality for the next part of the process.
Many models can be bought online. These range from animals, portraits and flowers to signs of the zodiac and artistic depictions of religious scenes. If you want to create a personal model you will get plenty of ideas from scrolling through companies portfolios, which also gives an idea of what you can expect.